LIBRA RESIDENCE Luxury Suites will feature a fully functional smart home system. To meet the needs of their users, the suites come equipped with KNX automation standards.  The wide range of functionalities includes such functions as heating, air-conditioning and lighting control or concierge communication.
The SMART HOME LIBRA system package makes it possible to customise all the functionalities according to the needs of the most demanding users.
With an eye for superior visual quality and reliability, SMART HOME LIBRA come equipped with GIRA hardware, rated as top in this category.
Smart your LIBRA.
DEVELOPMENT STANDARD
Wall sensors
for operation
EXPAND THE SYSTEM FUNCTIONALITIES IN ANY WAY YOU LIKE
At the interior design stage, you can freely expand the development version of the system with practically any function you can dream of. Below you can find examples of additional options:
CONTROL
VIA SMARTPHONE
SAMPLE SCENE:
DRAW THE CURTAINS, SWITCH ON THE AMBIENT LIGHTING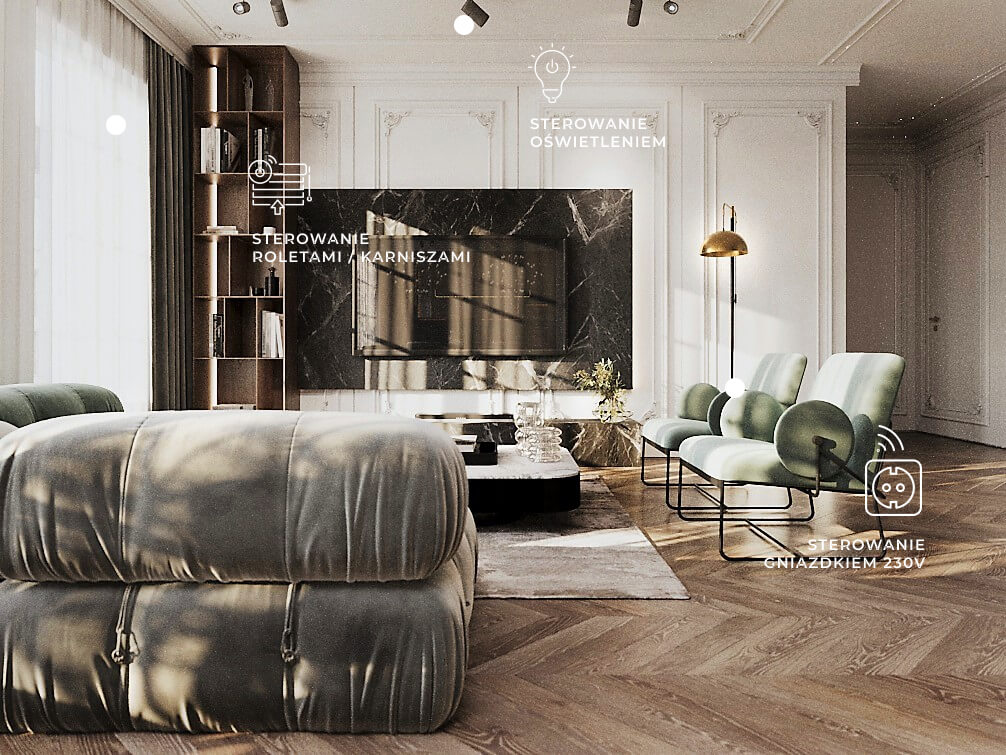 You can also connect your system to a wide range of multimedia systems, such as home cinema, stereo systems, multi-room audio, multi-room video, multimedia remote controls and security systems. All it takes is a single click.