Libra Residence is a place where the magic of the twenties comes back to life. The townhouse pays tribute to the iconic interwar era, seamlessly combining rich history with modern solutions.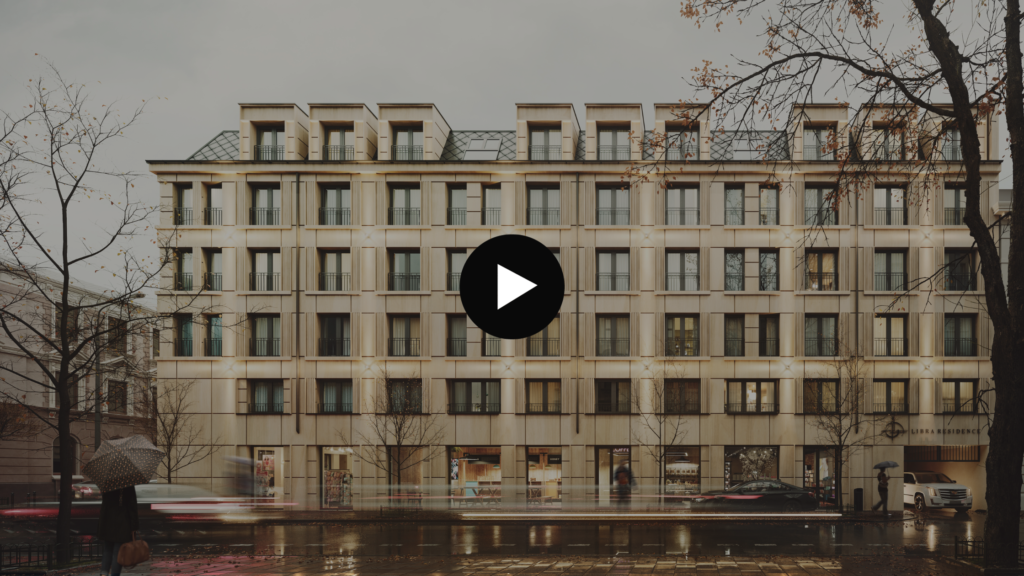 The interiors of Libra Residence have been meticulously designed to capture the unique atmosphere and elegance of the twenties. We have taken care of the smallest details and aesthetics to transport our residents into a world of refined luxury.
We invite you to watch our video, where the splendor of bygone years combines with the comfort of contemporary life.
Featuring:
Małgorzata Jezierska | interior designer | db GROUP
Tomasz Fudali | architect | Architecture & Consulting
Prof. Jan Tutaj, PhD | sculptor | professor at the Krakow Academy of Fine Arts